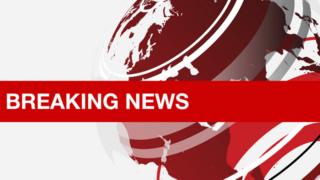 The ex-chairman and founder of Fox News Roger Ailes has died aged 77, his family says.
A statement from his wife Elizabeth to US media said she was "profoundly sad and heartbroken", calling him a "patriot".
Mr Ailes ran Fox News since it launched in 1996, turning it into a ratings hit and hugely influential voice in the US political landscape.
But he stepped down last year amid allegations of sexual assault.